Evenimente > COMAT2020 & eMECH 2020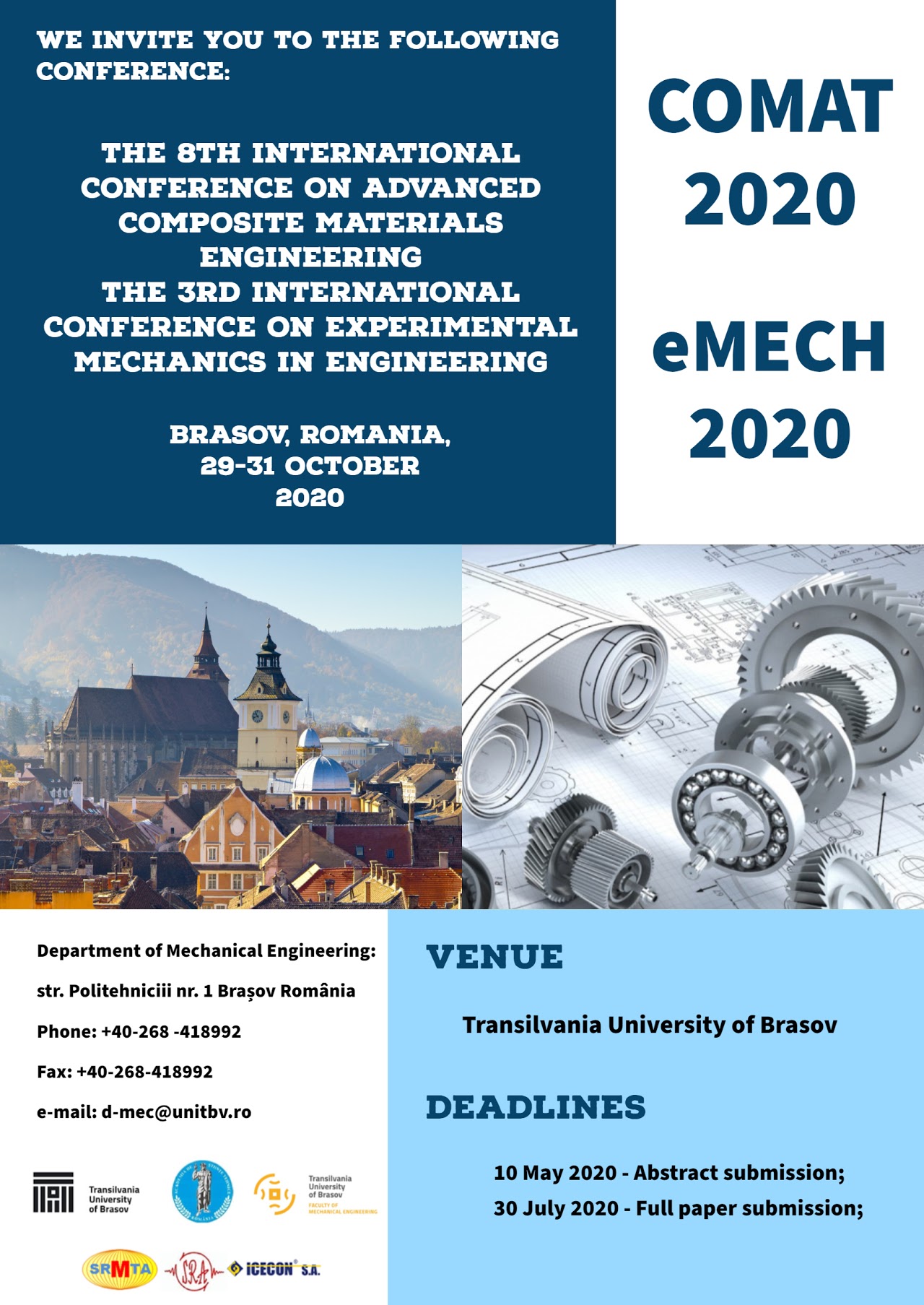 Dear colleagues,
It is a great pleasure for us to invite you to the
The 8th International Conference on Advanced CompositeMaterials Engineering
The 3rd International Conference onExperimental Mechanics in Engineering
The Conference will be hosted by Transilvania University of Brasov, the Mechanical Engineering Faculty, between the 29th and 31st of October, 2020.
The main objective of the Conference is to provide a forum which to 2 years takes part in Middle and East European to exchange knowledge, experience, results and information related to various aspects of the advanced composite materials engineering. COMAT2020 and eMECH2020 covers all aspects of design, production, manufacturing, exploiting and maintenance of advanced composite materials. The scope of the Conference covers scientific, technological and practical concepts concerning research, development and realization of advanced composites, offering a unique opportunity for experts to meet and exchange ideas.
On the conference site, in the 'Form of paper' section, you will be able to download the form of paper for this event. All papers should be formatted accordingly.
Conference site: https://sites.google.com/view/comatcomec/home
Contact us: This email address is being protected from spambots. You need JavaScript enabled to view it.
We are looking forward to see you in Brasov!