Pirelli - IMAGINING THE FUTURE WITH... YOU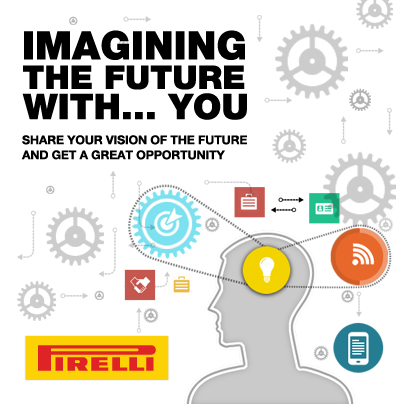 Dear student,

Pirelli, the Italian multinational company leader in the tyre manufacturers' sector (www.pirelli.com), has launched a new programme open to students from all over the world, which aims at gathering ideas about values for the future. You can apply through a dedicated Facebook App and send your own contribution till February 1st 2013. After that, an international jury will choose the 10 most outstanding contributions and the 10 students will be offered a 2-month fully inclusive paid internship in Pirelli's Milan head office and, moreover, the contributions will be published in the 2012 Pirelli Annual Report.

Visit the Facebook application at https://apps.facebook.com/imaginingthefuture/ and apply for it!